Understand and apply 3D ligand-based SAR to identify and optimise novel actives
StarDrop's torch3D module uses Cresset's molecular Field technology to provide a unique, 3-dimensional (3D) insight into the biological activity, properties and interactions of your compounds, helping to guide the design of novel, potent compounds with a high chance of success.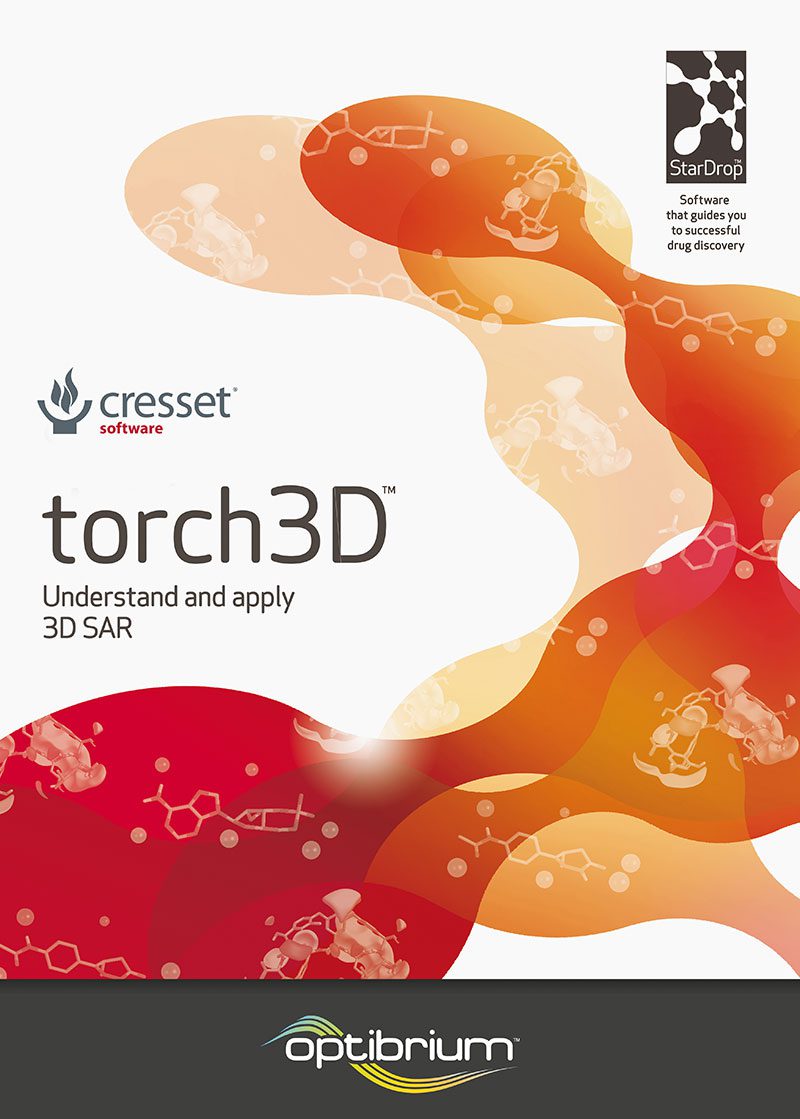 Understand the interactions of your compounds
torch3D is a powerful molecular design and 3D Structure Activity Relationship (SAR) tool that allows you to compare the molecular Fields of multiple compounds in their bioactive conformations. Highlighting both similarities and differences, torch3D show you where and how lead molecules bind to their protein target. This enables you to quickly identify regions of active molecules that can be replaced to perfect the design of a new lead compound.
Compare compounds' Fields to find novel actives
Given the 3D structure of an active molecule and a series of 2D compound structures, torch3D will generate the best 3D alignment for your compounds. Every alignment is scored and ranked according to its Field similarity with the known active, so you can prioritise the compounds with the most similar activity. With this information, you can screen small compound libraries to look for novel series with greater structural diversity, or optimise the design of focused libraries for synthesis or initial screening.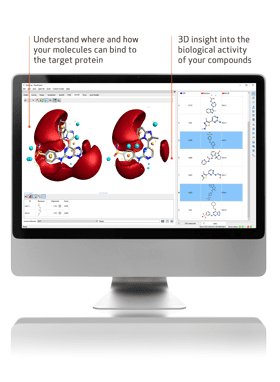 Combine 3D Field similarity with other properties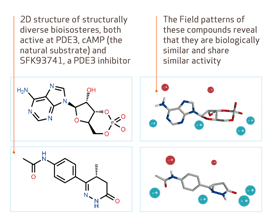 You can analyse the results from torch3D in StarDrop's unique, visual environment and combine the Field similarities with other predicted or experimental property data. Using StarDrop's Probabilistic Scoring approach to multi-parameter optimisation, you can quickly target high quality chemistries with a good balance of properties for your project's success.
To learn more about StarDrop and torch3D, or to arrange an online demonstration and perhaps try StarDrop for yourself, please contact us.
INTERESTED?
Try StarDrop
™
With its comprehensive suite of integrated software, StarDrop™ delivers best-in-class in silico technologies within a highly visual and user-friendly interface. StarDrop™ enables a seamless flow from the latest data through predictive modelling to decision-making regarding the next round of synthesis and research, improving the speed, efficiency, and productivity of the discovery process.