StarDrop Modules
Surflex eSim3D
Ligand-based drug design, coming soon to StarDrop's comprehensive range of optional plug-in modules
Surflex eSim3D will enable you to:
Access the eSim method for 3D ligand-based virtual screening, offering you industry-leading binding pose prediction reliability 
Align multiple ligands to generate binding hypotheses, starting from a set of actives without any 3D information.
Use a multiple ligand alignment as a target for virtual screening, resulting in more robust results 
Generate ensembles of 3D conformations for your compounds using ForceGen, a leading conformation generation tool 
Perform virtual screens on an unlimited number of compounds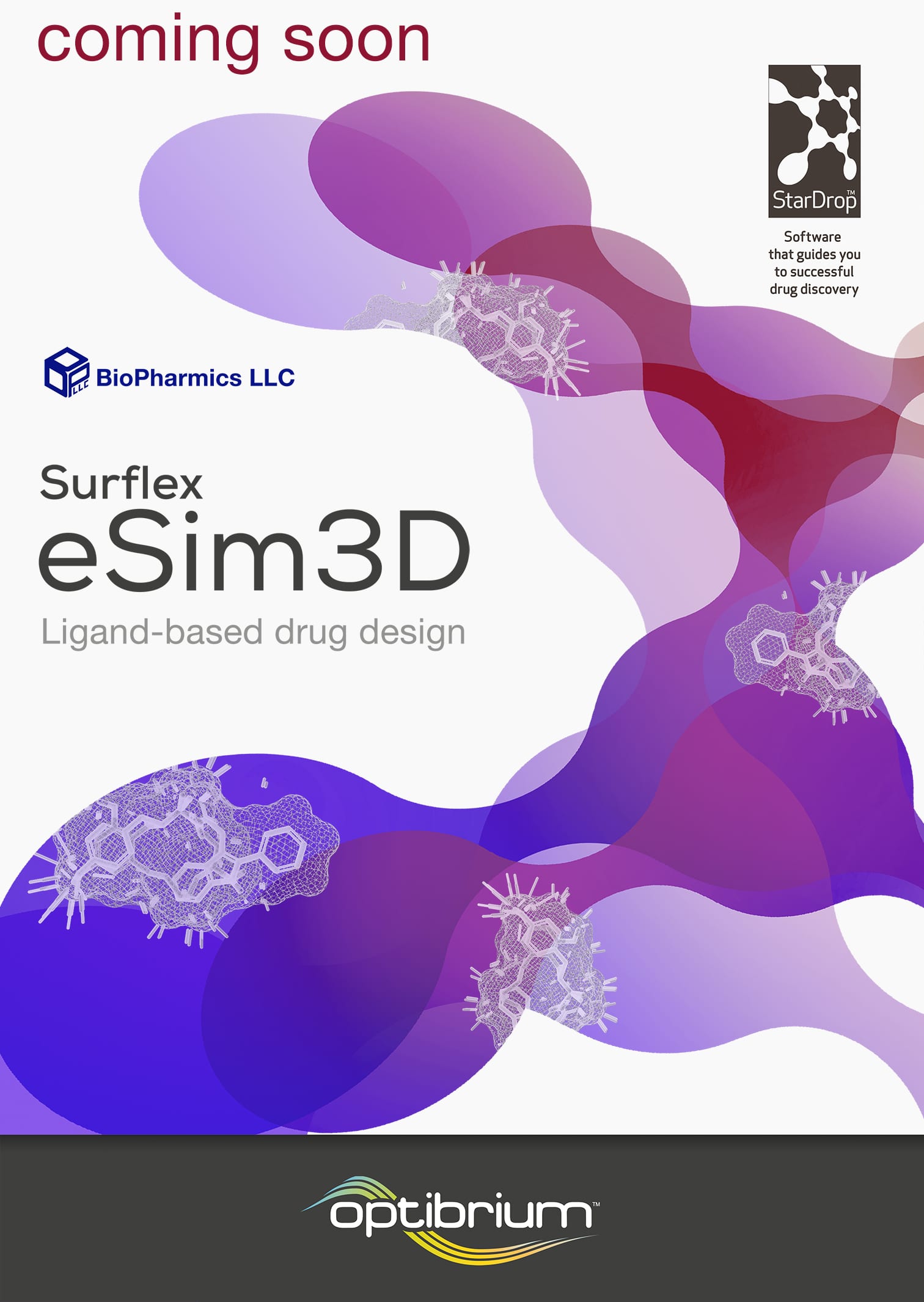 INTERESTED?
Try StarDrop
™
With its comprehensive suite of integrated software, StarDrop™ delivers best-in-class in silico technologies within a highly visual and user-friendly interface. StarDrop™ enables a seamless flow from the latest data through predictive modelling to decision-making regarding the next round of synthesis and research, improving the speed, efficiency, and productivity of the discovery process.